Click HERE to return to the Home Page. Thanks!
IF YOU ARE READING THIS MESSAGE, THEN THIS IS STILL AVAILABLE! I will delete this ad when it is sold.
FOR SALE:
Pullrite SuperGlide Sliding 5th Wheel, Gooseneck Plate, F250-350 Mount Kit
PRICE: $1500
INFORMATION:
It works great! Nothing wrong with it. I installed a flatbed on my 2012 F350 and this wasn't compatible with it. This complete system was over $3000 new. I have it priced at $1500 (includes everything in the pictures). I will also sell the individual parts seperately if needed.

SUPERGLIDE 5TH WHEEL 16K #3300
- $1500 New - will sell for $800

GOOSENECK ADAPTER #3335
- Only used 2 times
- $600 New - will sell for $350

MOUNTING KIT #4426 (with rails and pins)
- Fits '99 to '16 F250 and F350
- $600 New - will sell for $300

SUPERGLIDE CONVERSION ADAPTER #3336
- Never used it.
- $175 New - will sell for $125

If you have any questions or are interested in buying this, please CALL or TEXT me at: 6one2*3one0*3one28 after 10am and before 8pm (Central) or click HERE to send me an email.
I am located 50 miles West of Minneapolis and 50 miles South of St Cloud in HUTCHINSON, MN and typically available 7 days a week from 10am to 8pm
To see LARGER pictures, click on the ones below: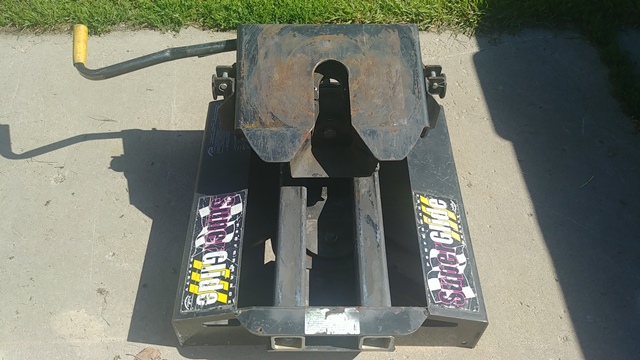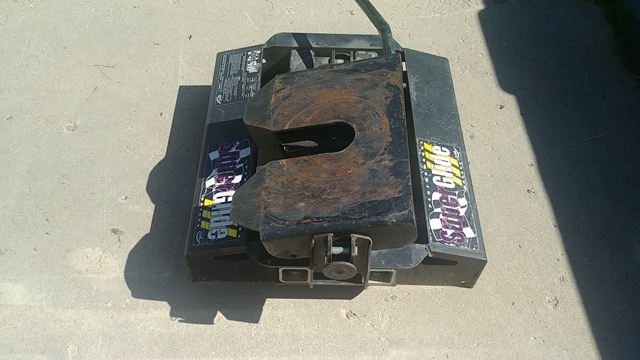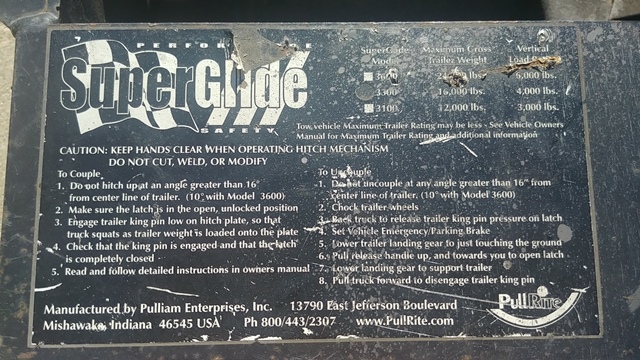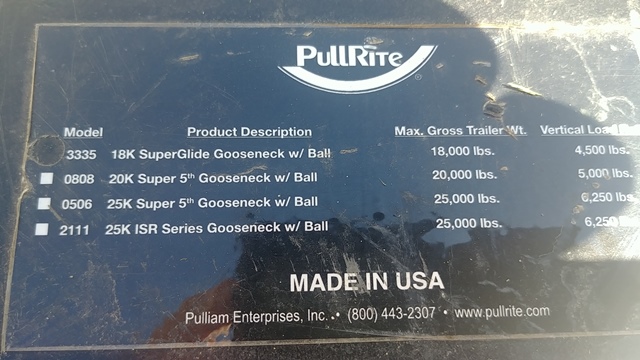 Thanks for checking out my ad! - HAVE A NICE DAY!!